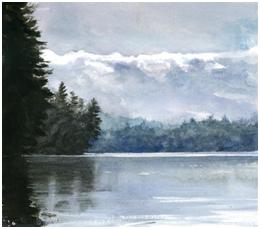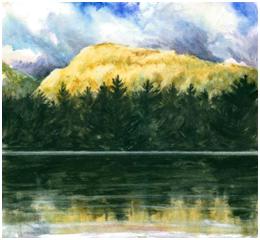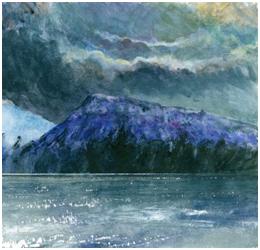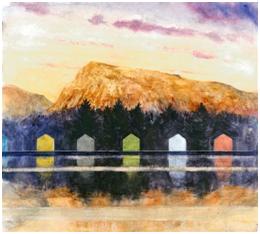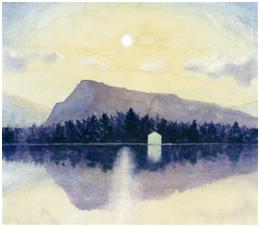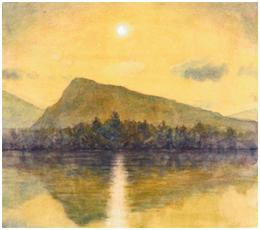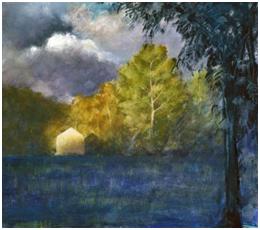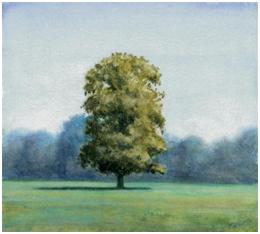 Recent watercolors using lots of gum arabic!
Sometimes, you need to talk a little shop and extol the virtues of the minutest detail of your working process. Today we celebrate Gum Arabic and by default, watercolor. For a little primer; I have become recently re-obsessed with watercolor after a few years away while playing nicely with acrylic and other mediums. I cut my teeth as a sophomore and junior in college learning the wily ins and outs of painting as seen through the prism of watercolor. Something in the process of accumulating layer after layer of subtly transparent color spoke directly to my inner muse and I was as certainly hooked on watercolor as I am to breathing. Using it made too much sense despite protestations of my many classmates that it was too hard. Hard it is but look at what it can do!
A few factors have loosened our symbiotic grip on each other, watercolor and I, and over the years my use of the medium has drifted to a corner of the room where dust accumulates all too readily. Framing and selling work on paper is a pain and as an artist who desperately wants to live off the meager proceeds of art sales this small hurdle has diminished watercolors effectiveness. Additionally, the notion of watercolor as a difficult medium is grounded in a certain reality and its nature is a bit unforgiving but if you treat it right it will reward you. And, like that old friend you only call once a year and whose voice on the phone suppresses any feelings of guilt or apprehension as you slip easily into each other's conversation, watercolor has always been close to my heart.
It's gratifying when your goals actually take shape in accomplishments and a myriad of factors have led me to reinvestigate watercolor as a material and set goals to learn more about it. I've started teaching a watercolor class. I recently saw the Turner show and dozens of his ridiculous performances on paper. I also need to refresh a working process that has gone a little stale and doing many pieces quickly is a way to go about it – thus watercolor. What I have wanted to avoid is this definition of insanity; doing the same thing and expecting different result. I want to use watercolor in a fresh way and do everything possible to make new discoveries.
By its very nature, watercolor hides little of the artist's intent and ability. When you visits with a watercolor painting everything that has transpired under the artists watch is available to witness (enter gouache and all bets are off as gouache covers those "mistakes" just fine.) For the artist, that means a heightened sense of purpose must accompany each mark, each choice and each revision as the painting unfolds because what you put down early will have paternity over the finished painting. My own hand and mark making has become too familiar and my bigger goal for this recent series of watercolors is to challenge a more loose and aggressive approach with the paint while at the same time remaining precise within that looser framework – not easy. In addition I need to constantly remind myself to make different choices and to avoid my hand's autopilot that will inevitably put down the same kind of marks it always has. If I am to avoid insanity I need to change the process in a deliberate way so that I am NOT doing the same things and I WILL see different results. Enter gum arabic.
Change is inevitable so why not embrace it and let it flow freely? Gum arabic is the binder that holds the watercolor paint together. Soluble in water it carries the paint to paper in a suspension of water, gum Arabic and pigment and when the water evaporates the gum arabic sticks the pigment to the paper and you have a mark and bunch of them make a painting. Readymade paints come from the art store with a kind of Goldilocks' approach to the consistency of your paint – not too much gum arabic nor too little. Look closely at any of the masters of the medium and you quickly realize (ok, not so quickly, it took me 15 years to figure this out) that they didn't settle with their paint as Goldilock's "just right." Watercolor is a medium of tricks and techniques more than any other and the difference is that those masters used their tricks as a means to an end where many of us get stuck using the tricks as the end itself. To expand your bag of tricks, it's helpful to use weird materials; adding wax, adding salt or … more gum arabic!
The more I have looked at the masters (in person, especially) the more I've realized that they over-bound their paint. Gum arabic is the binder of watercolor and to over-bind it means to simply add more gum Arabic than the manufacturer intended. It won't work for Goldilocks but it will for Wyeth and hopefully for me. More gum arabic does increase the difficulty of working with the layers because the permanence of how well it sticks has been greatly diminished but the flexibility has been greatly increased! The paint has a little bit more body than before so you can manipulate it more freely and while it doesn't stick as rigidly to the paper this also means you can lift it off the paper more easily and suddenly watercolor becomes a medium of addition AND subtraction. The kinds of texture that come about are more a result of what you do with your brush, rag or finger than the happenstance of water flowing where it will. Slightly thicker paint sticks where you put it and while you don't lose the "happy accident" quality of the paint you are forced to be a little more inventive in how you put the paint down (and take it off). In effect, you have more "control" but that simply means you have to pay closer attention because the paint won't do as much of the work for you. Goal accomplished – do something different and something different results.
It's amazing that the simple change of one variable has erupted into a frenzied few weeks of new paintings and surprises. Admittedly, I am bit exhausted in the unfamiliarity that at times feels as overwhelming as it is refreshing. I've often resisted this path of trick and technique in watercolor as a sort of magic show without substance. Painting is artifice though and the more tricks to help your illusion take shape the more compelling the show.